Calhoun High School - Port Lavaca
Class Of 1970 - The Fighting Sandcrabs
In Memory
Kirk Cameron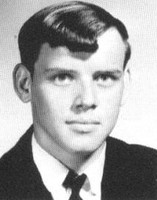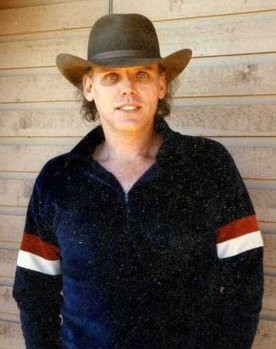 Michael Kirk Cameron, 55, of Austin, Texas and formerly of Point Comfort, died on Tuesday, November 6, 2007 at the Brackenridge Hospital in Austin. He was born January 22, 1952 to former Point Comfort Mayor Mila Elaine Cameron and the late Mark P. Cameron.

He was a self-taught musician, wrote music, taught guitar and played with many bands. He graduated from Texas State University in San Marcos cum laude in 1998. He was a 2001 graduate of the University of Houston Law Center. In 2007, he attended "Job Ready Training School" and worked for the Austin Independent School District on computers. He was a victim of cancer.

In addition to his father, he was predeceased by his beloved brother Mark "Doc" Cameron Jr. In addition to his mother, he is survived by a sister, Mila Kathleen Cameron; a brother, Mitchell L. Cameron and wife Debbie; three nephews, Mark Jim Cameron of Grisham, Ore., Clay Carter Cameron and Patrick James Cameron; and a niece, Holly Elizabeth Cameron, all of Greenville, Ohio.

A memorial service was held at the Fentress United Methodist Church in Fentress on Saturday, November 10, 2007.